Narrator
The speaker or voice who is telling the story.
Narrator and narrative (a collection of events that are linked together in a particular order to tell a story) lead into point of view and types of fiction.
Point of View (POV)
"The angle of vision from which the story is narrated" (Glossary of Fiction Terms, Online Learning Center, highered.mheducation.com).
First person
Written from the perspective of "I" (first-person singular) or "we" (first-person plural).
The narrator is either an observer or a character in the story.
Second person
Written from the perspective of "you." You become the main character.
Often used in advertising but also in fiction.
Third-person limited
Written from the perspective of "he" or "she."
The perspective is limited to the thoughts, knowledge, and perceptions of only one person.
The narrator is outside the character but looking over the shoulder, into the mind, or through the eyes of the single character to tell the story, while also having the ability to pull back and offer a wider perspective.
See also Indirect Discourse in Third-Person POV.
Third-person omniscient
Written from the perspective of "he" or "she."
The narrator has the God-like ability to go into any character's head and to travel to any time, place, or setting that other characters cannot see or do not have information about.
The narrator is a sort of disembodied character with his own voice, personality, and style, distinct from the characters in the story.
Sources
The Basics of Point of View for Fiction Writers, Joseph Bates, janefriedman.com
This is an excellent post with detailed descriptions, examples, and especially pros and cons of each type of POV.
The 4 Types of Point of View, Joe Bunting, thewritepractice.com
How to Write From Third Person Limited Point of View, Ginny Wiehardt, thebalance.com
Glossary of Literary Terms, buzzle.com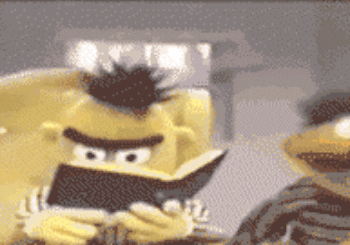 Novel, Novella, Novelette, and Nom de Plume
Further to the narrative and the narrator's POV, we have the novel, novella, and novelette. Sometimes the author has a nom de plume, which is a pen name–not the author's real name.
As a rule of thumb, word counts look like this:
Novel
40,000 words or more according to the Science Fiction and Fantasy Writers of America (Wikipedia), although some sites say 50,000. National Novel Writing Month (NaNoWriMo) requires novels to be at least 50,000 words. Adult novels typically run in the range of 80,000-120,000 words.
Adult commercial and literary novel: 80,000 to 100,000 words is considered safest.
Science fiction and fantasy: Because of world-building, these novels run higher. Up to 115,000 words is considered good.
Thrillers: can also be well over 100,000.
Due to budget constraints faced by publishers, it is safest to stay within the 90,000 to 100,000-word range, especially with a first novel.
Novella
17,500 to 39,999 (some sites say 20,000-50,000, a popular length for e-publishing).
Novelette
IRONCLAD is a novelette. (Supernatural adventure, releasing in fall 2017.) 
Short Story
For information on micro-fiction, flash fiction, short-shorts, and short story lengths, view here.
Young Readers
Young adult: 55,000-79,999 words.
Middle grade: 20,000-55,000, depending on age.
Children's chapter books: start around 16,000.
Sources
Word count, Wikipedia: Science Fiction and Fantasy Writers of America, NaNoWriMo
Word Count for Novels and Children's Book: The Definitive Post, Chuck Sambino, Writer's Digest
Typical Lengths of Fictional Works, Jodie Renner (author, editor, presenter), jodierennerediting.blogspot.com
See also
Novel Length and Formats by MladenR on Writer to Writers (added May 11, 2017)

Check out N is for Never on Tossing It Out